Despite having voted in November to suspend the 2022 spring black bear hunt, the Washington Department of Fish and Wildlife's Fish and Wildlife Commission is bowing to pressure from hunters (not content with only a fall hunting season to shoot black bears!) and is considering a new rule to reinstate the spring hunt. Under this new rule, the spring hunt would also become permanent, rather than being renewed every year as currently required, putting even more pressure on black bear populations.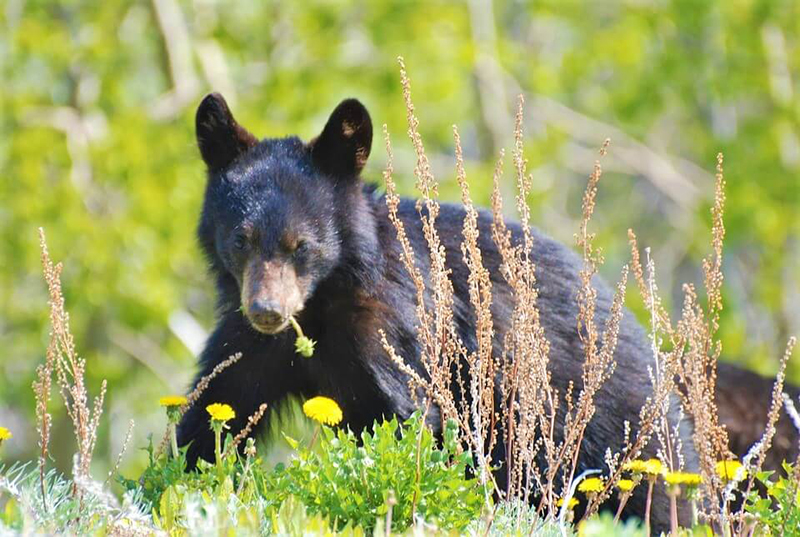 Black bears are especially vulnerable in the spring, when they're desperately searching for food after a long hibernation and mothers are caring for cubs, and Washington is one of only eight states that still allow their slaughter during this critical period. Many animals who are hunted are not killed outright but rather run off with grave injuries, ultimately succumbing to blood loss or infection, a slow and painful death. And although the new rule would prohibit the hunting of cubs less than a year old and female bears with offspring, there's no easy way to ensure that a solo bear doesn't have offspring, as mothers frequently get separated from their cubs—and because black bear cubs typically stay with their mothers for 17 months, wild families remain in danger of being torn apart and orphaned cubs left to starve. Furthermore, hunting is proved to be ineffective at "managing" wild populations.
The commission is expected to vote on the proposal on March 19 and is currently accepting public comments, so please let members know that you OPPOSE reinstating the spring black bear hunt by emailing comments to SpringBearPetition102@PublicInput.com.
Please also leave comments opposing the hunt on the commission's website and leave a voicemail message by calling the commission at 1-855-925-2801 and entering project code 6453. The commission is also holding an online public hearing regarding the proposal on Friday, March 11 2022 at 8am, please register here (register for the March 11 meeting and choose agenda item A) if you'd like to participate and speak out in support of black bears!